No matter what business we are in – web has become the primary medium to discover, be connected and to do business. Your website is your hub, the center of all your activities and is the most important place you need to get right. Yet more often than not we find websites that are dismal and don't deliver.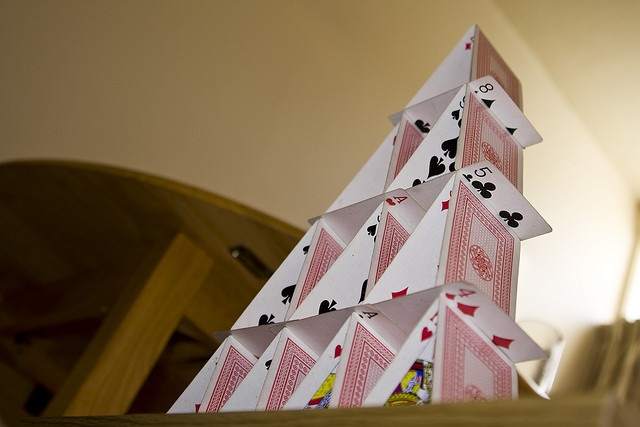 (Photo by: Peter Roberts CC-BY 2.0)
Build a solid foundation and not a house of cards!. In this episode, I share 9 areas that you need to focus on to take you web foundation to the next level!
Click to Listen
Podcast: Play in new window | Download
Show Notes
What's wrong your website

Why it matters?
9 tips to take you website to the next level

Name & Space
Reflect your brand
What are you about?
How are you different?
What's your call to action
Connect with you audience
Share freely and be rewarded
Mobile must!
Search!
Announcements
The topic for next podcast is "Will anyone miss you – if you die/ disappear?"
If you have a question on the topic you can head leave me a voicemail at 972 696 9624 or via http://MarketingBSchool.com/podcastquestion
With all questions – I will include a link to your blog or website in my show notes and will help cross promote your site.
Subscription Links
Your Feedback
If you enjoyed this show please rate it on iTunes and write a brief feedback. It would really help in getting the word out. Thank you!