Whether you a enterprenuer, small business owner. One of the scarcest resources you have is your time. If we are not cautious on how and what we spend our time on – we will end up not getting things done.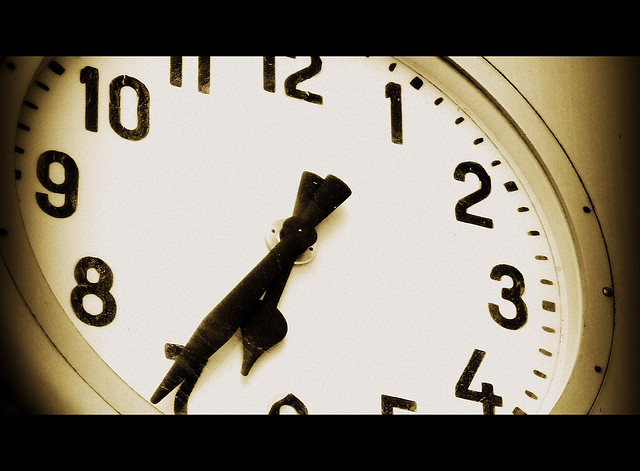 (Photo by: Mao_lini CC-BY-SA 2.0)
In this episode I share several insights on how you can manage your most precious asset – your time!
Click to Listen
Podcast: Play in new window | Download
Show Notes
Understand of why we are not able to get things done.

Story of 'stones in a jar'
5 part framework on how to rethink your time management

Nail your top 4-5 MIPs
Shun stuff that is not a MIP
Erect and protect walls.
Have a system to collect and process stuff
Leave some slack

How to handle things — major life changes wreck havoc on your time.
Listener Question:
Allan Dubon asked, "How do you create time for family. I'd like to hear from someone who is as busy as I am does to  fit it all in?"
Announcements
The topic for next podcast is "Your Website – a solid foundation": In the next episode I focus on essentials of web precense – Your Website. We will talk about tip and ticks to getting you website setup and build for a solid foundation
If you have a question on the topic you can head leave me a voicemail at 972 696 9624 or via http://MarketingBSchool.com/podcastquestion
With all questions – I will include a link to your blog or website in my show notes and will help cross promote your site.
Subscription Links
Your Feedback
If you enjoyed this show please rate it on iTunes and write a brief feedback. It would really help in getting the word out. Thank you!